About us
Safeway Driving School is the oldest and largest driving school in Southern Nevada. The school was founded in 1991 and trained thousands of people to obtain their driver's license and become safe defensive drivers. We have been here long enough to brag about generations of family members being trained and returning to Safeway Driving School.
All our instructors are experienced and highly trained in the latest methods of teaching. They teach defensive driving techniques so that students make every effort to avoid a collision. We have male and female instructors, and some are bilingual in Spanish. The instructors are professional and licensed by Nevada Department of Motor Vehicles. They also receive continuing education throughout the year.
The cars are the latest model mid-size vehicles with automatic transmission which makes it easier for the first learners. The cars are white in color, so they are more visible by others on the road. They are equipped with dual-controlled brakes and our insurance covers the driver and student as required by Nevada Law. The cars are inspected frequently to ensure they are safely maintained.
The school has an on-line system which the customer can register for the requested services. Appointments to set up scheduling for behind-the-wheel training can be done only by calling the office. This can be accomplished 7 days a week to start a schedule. Once the appointments are made, the system sends out a confirmation email with a date, time and even a reminder the day before the appointment. We have more cars and instructors so that we are more likely to set up appointments to fit our clients' busy schedule.
Payment for services can be made on-line with a credit card. Your credit card information is secured through the Payment Card Industry Compliance Certification program (PCI).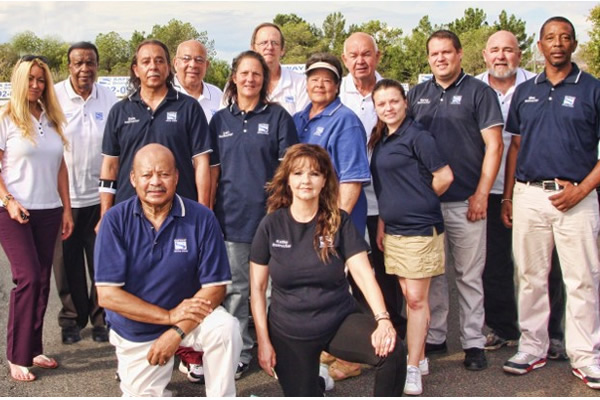 Our Staff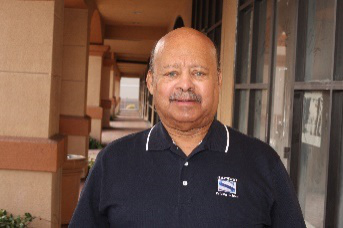 Clemos S. Kelly, President
Experience: Mr. Kelly became the owner of Safeway Driving School in January 2000. He is a retired law enforcement officer of California and classroom instructor in Nevada.
He insists on monthly training for the instructors to ensure their teaching skills are kept current.
Philosophy: "The power in serving others is to get back the feeling of satisfaction."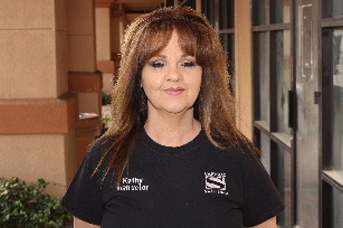 Kathy Kelly,
Customer Support
Experience: I have over 20years in managing the instructors and driver education schedules. In addition, I teach driver education for 13 years here and occasionally at the Black Mountain Recreation center.
Philosophy: "I enjoy teaching teens and adults the theory part of driving. Having them call and say that they can't pass the written test at DMV and they need help. It feels good knowing that you have just helped someone get their license."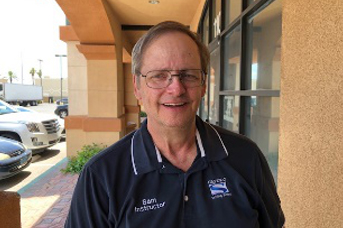 Sam Lloyd,
Driving Instructor
Experience: I am a retired veteran of the U.S. Air Force and have been driving without any violations since 1972. I am certified as a Behind-the-Wheel. Driver Education and Traffic Safety instructor at Safeway Driving School since 2003. I am often used as the trainer for new hired instructors.
Philosophy: "Driver Education and the compliance of drug laws are a key to defensive driving habits."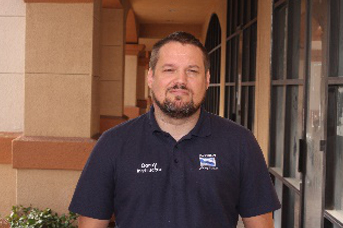 Corey Avis,
Driving Instructor
Experience: I have been teaching driving for 6 years.
Philosophy: "I create a stress-free environment, remain patient and observant so that my students can become safe, defensive and knowledgeable drivers while having a fun experience."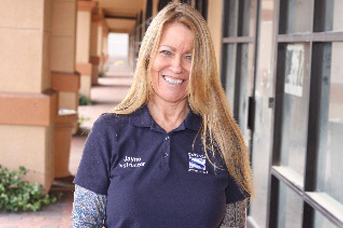 Jayne Brooksbank,
Driving Instructor
Experience: I have been an instructor for 3 years with 40 years of driving experience. I was trained as a life coach working with disabled adults, as well as, teaching students with disabilities how to drive.
Philosophy: "In order to be a safe drver one must learn how to driver defensively."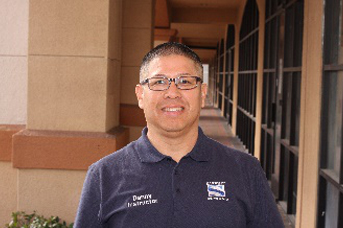 Danny Viloria,
Driving Instructor
Experience: I have 10 years of experience as a driving instructor. Some students with ADHD were taught and obtained their drivers lessons.
Philosophy: "I believe the most effective driver is a 'defensive driver.' Emphasizing driving control, rules of the road and directions toward accomplishing their license. "Being defensive is the key!"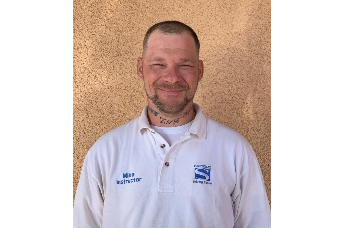 Mike Kulbaba, Driving Instructor
Experience: I was in the U.S. Army for 5 years and retired in 200. I have 5 years experience as a driving instrutor 2015-2010 (5 years. My first 4 years I was a driving instructor in New York city teaching people from all age ranges 6-60.
Philosophy: "To become an experienced driver take years of driving to develop the appropriate skills and knowledge to be safe and able to handle sticky situations that can occur on the road. Being a defensive and patient driver will help you to become safe and responsible in a vehicle."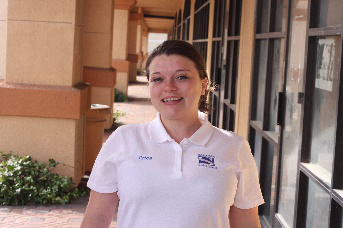 Erica Bohon,
Receptionist
Experience: I have 15 years in customer service. Twenty years working with children, teens and adults. Currently, I am training for a teaching position in driver education.
Philosophy: "Behind great customer service there is always a person with a big smile, humor and a great personality."